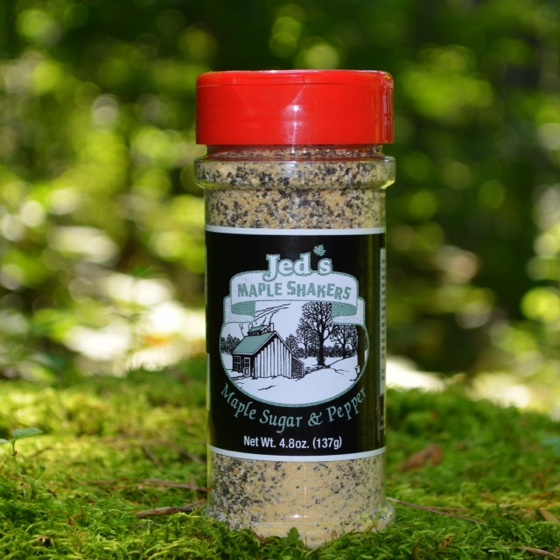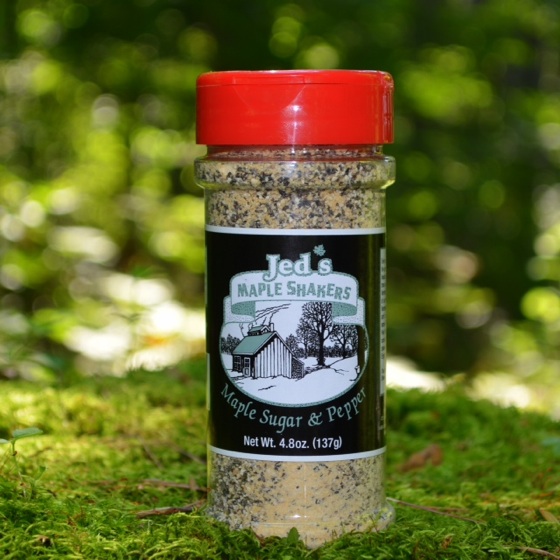 Maple Sugar & Pepper Shaker
A zesty combination of maple and pepper that is great on meat, fish or salad. *** AS SEEN ON VPT Cooks! Sugarhouse Favorites. *** Used in our recipe for "Maple Bacon Dressing":/recipes/recipes_mbdressing.php. For the baker, the chef or just because, now you can get your favorite maple pepper sugar in a larger size! Packaged in a convenient 1½ lb. jar so you can refill your shaker or measure directly from the bag!
$6.00
4.8 oz
In stock
We'll Ship Anywhere!
Shipping will generally be UPS ground.
Please refer to the chart below for shipping charges.
These shipping charges are for 48 states only (excluding Alaska and Hawaii).
Order Subtotal
Shipping cost to...
USA East
USA West
$30 or less
$13
$17
$60 or less
$17
$20
$90 or less
$22
$27
$150 or less
$28
$38
over $150
TBD
TBD
NOTE: Shipping price is based on the Order Subtotal
and whether it is being shipped East or West of the Mississippi River.
Orders to Alaska and Hawaii
In order to assure timely delivery and package tracking we ship USPS priority with insurance,
which may unfortunately not follow the shipping chart above.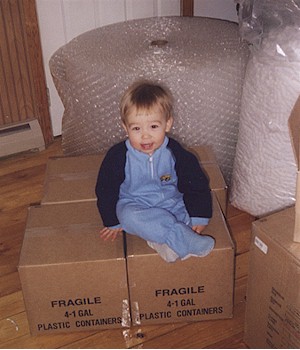 Copyright © 2011-2020 Jed's Maple Products