Press Section
August 2015
Lyn Chen's Acai Bowls uses Jed's Maple Syrup as a key ingredient.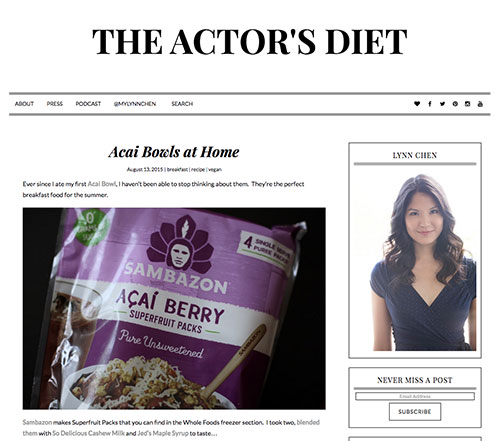 October 2014
We were on WCAX's Made in VT piece that aired last night.
September 2014
July 2014
Steve on NBC's Meet the Press (video plays after a short commercial).
April 2014
VMSMA Spotlight on Jed's Maple from Hen House Media
March 2014
Steve was recently a guest on The Northeast Kingdom Voice tv show!
Jed's in Stuttgart Daily Leader!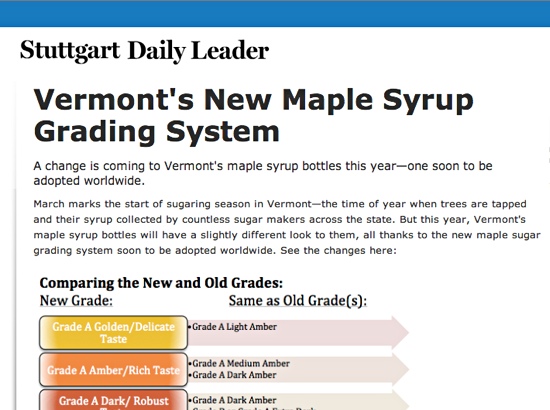 January 2013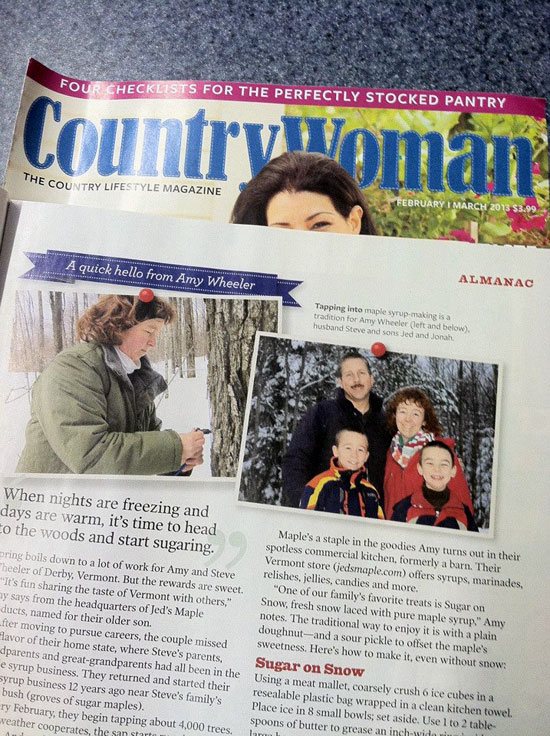 March 2011
Jed's in The Newport Daily Express!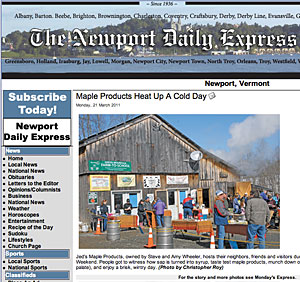 Our local paper, The Newport Daily Express, published an article with photos of our Open House.
Jed's Maple Syrup featured in Saveur Magazine!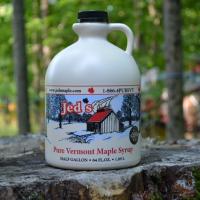 There is a nice write-up about Jed's and our syrup in this month's Saveur. They liked our Vermont Grade B syrup, which they say "has the smokiness of a campfire and the indulgent sweetness of a s'more."
We couldn't have said it better ourselves.
March 2010
Jed's Maple Cotton Candy featured in Bon Appetit Magazine!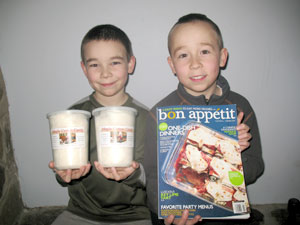 It's official! We made the maple cut and our maple cotton candy was one of the six maple products featured in the March issue of Bon Appetit magazine. We've always known it was so sweet and definately one of our most fun products but still it's nice to have someone else tell us so! Maple cotton candy is always a hit as party favors, a special gift or just because. It's made with our organic maple sugar and cane sugar - nothing else! No artifical colors or preservatives, either!
January 2008
Steve helped at Farmer Appreciation Day at the Jay Peak Ski Area. It was an event to promote Vermont Maple and Agriculture. He is shown here sharing Jed's Maple Cotton Candy with Vermont Governor Jim Douglas.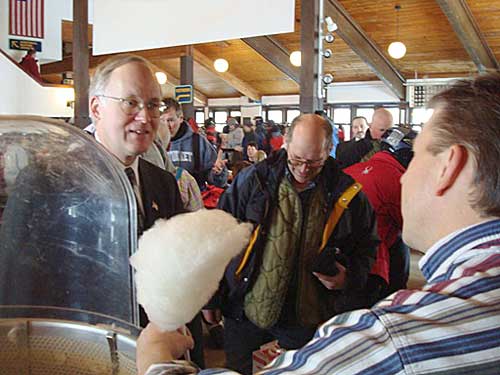 February 2008
We were excited to work with local students, Brittany Cote and Karla Tetreault, from North Country High School's DECA program this winter. They did a window display using our products. They were the state winners for the Window Display Contest! Congratulations Brittany and Karla!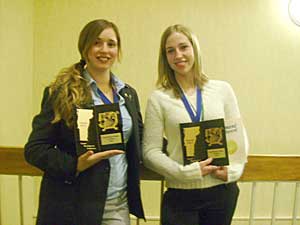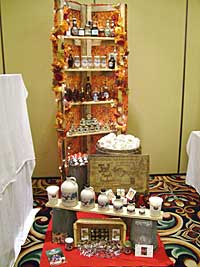 September 2007
Steve and I were honored to be given Community National Bank's Third Quarter Community Service Award. Lyne Limoges, Steve and I started a children's soccer program here in our local area in 2006. The program doubled in size the second summer and we are gearing up for summer #3!
Jed's in Newsday
Recently there was a very nice mention of us in Newsday a while back.
Read article
Jed's in Vermont Magazine
There was a great article about Jed's in the March issue of Vermont Magazine!
Read article
Download PDF file
(right-click link and choose Save As)